This is a great area to hike or ride a horse or a bike.  Numerous trails allow for new experiences when revisiting multiple times.  Be ready though for muddy conditions unless visiting in the summer after a period of no rain and no dew in the mornings.
These trails are frequently used by horse riders, and the land was donated for it to be an equestrian park, so if you are biking or hiking, be ready and courteous.  I will add that I have hiked on some trails frequented by horse riders that were so destroyed that I never wanted to hike them again, but the trails in this park are in very good shape, and the manure is easy to avoid as long as you watch your step.  At the entrance on 21st from 179th there is a nice explanatory statement about how to be considerate of horse riders to minimize any chance of spooking the horses by accident.
There is a large growth of English Ivy in areas of the park, and miles of trails to maintain, so the volunteers who maintain the park would be glad to have more helping hands.  Visit: https://www.facebook.com/WhippleCreekPark/
There are four entrances that can be used to access the park.  The main entrance, with the most parking, is reached from 179th Street by turning south onto 21st.  The other three locations have very limited parking available.  Click the objects in the map below for details.
Note that the trail that exits the park to the east to 11th Ave, crosses the field on the east side of 11th Ave and connects with a trail to the Clark County Fairgrounds and Fairgrounds Community Park.  Crossing the field though, does not have a clear trail.  You often just need to find your way through the tall grass to the forest where there is a clear trail.
This is also one area where I have seen and heard coyotes.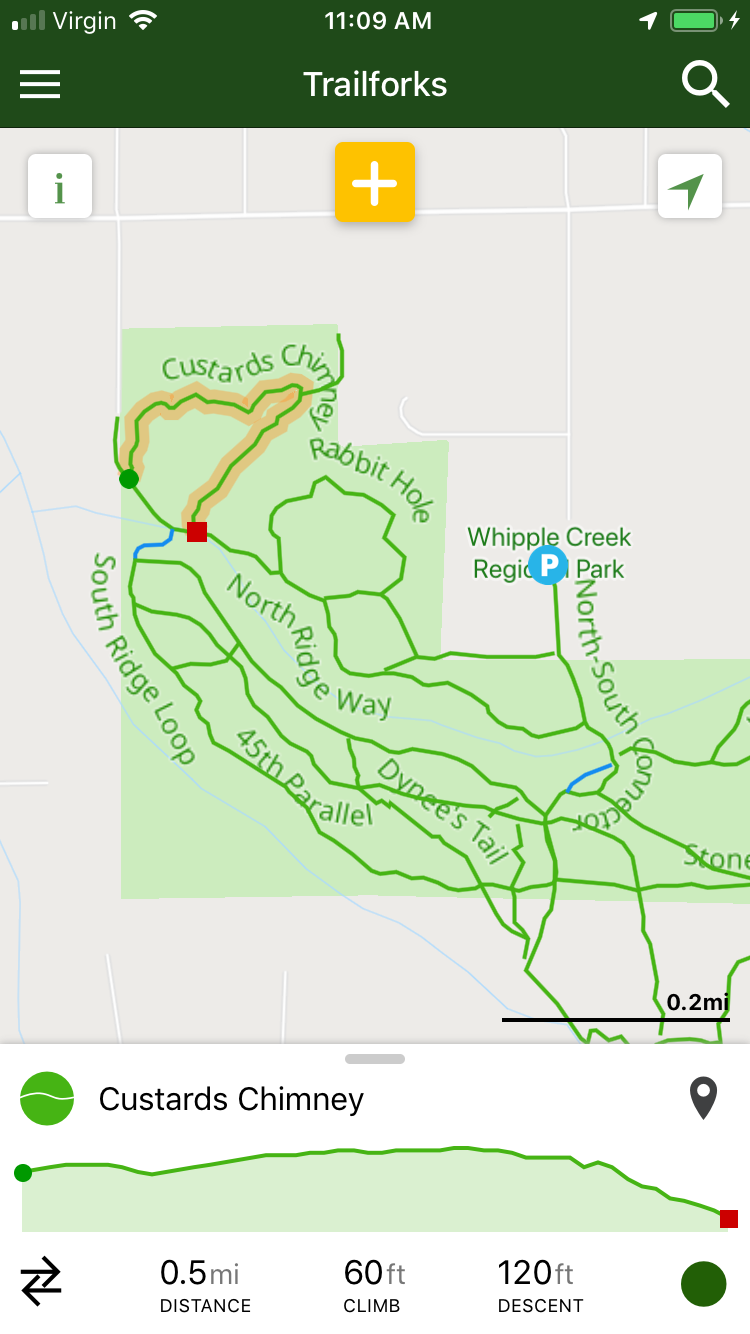 Whipple Creek in Whipple Creek Regional Park

Wide easy trails in Whipple Creek Regional Park

Whipple Creek Regional Park includes many directional map signs to keep you from getting lost.

The bridge crossing Whipple Creek at the west end of Whipple Creek Regional Park.

Trail markers are maintained to keep you on the right path in Whipple Creek Regional Park.

This crossing over Whipple Creek is also the junction of several trails from all directions.

Whipple Creek Regional Park walk in the forest.

Custards Chimney, located near 31st Ave.

In Whipple Creek Regional Park it is a good idea to look up at the beauty of the forest canopy.